Places To Places

Welcome again to my personal homepage! Let me tell you more about myself.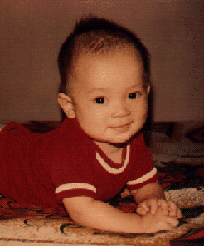 I was born in 1975 in Kuala Lumpur, Malaysia. I have moved places a lot. My earliest days were spent in Pekeliling Flats. In five years we moved thrice. When SS2 became our home, my brother and I threw bricks for fun in the backyard.
When I was younger, I caught dengue twice. It changed my life. Raised a Buddhist, I believed strongly in karma and having enough peace in my heart to deal with life's disturbances.
Life is precious. I would catch squiggly guppies with my bare hands in a small creek opposite my house. Then let them go.
After five years we decided to return to Taman Tun Dr Ismail. My teens were spent in and out of that suburbia eden. Our new place will be built in two years, that means we move again.
School Years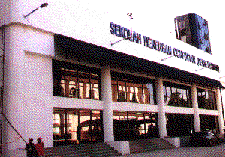 I was educated in Confucian Chinese Private School until Form 3, where I started training Shito-ryu Karate. I learnt a lot in that span, partly because the school is located on above Chinatown and the surrounding life colorful and exciting. After Form 3, I was sent to Canada to continue my studies, i gained a lot in Canada too.
I returned to Malaysia to do my Grade 13 in Sunway College. I made lots of good friends. We still keep in touch. Most are still doing their professional studies abroad.
I attended Inti College in the LLB course, where I was elected the President of Karate Club, Inti College 1995. It was there that I won the biggest prize of my life - my girl Nina. But eventually I shifted studies to Computing to gain some computer background. After a year I am now doing an Advertising and Communications degree course.
Future
I intend to open an Advertising Agency in 10 years time, but my dad has been persuading me to handle the China end of our business. But my real dream is to open a dojo (martial art training school) and teach martial arts. If possible I would visit the martial art schools around the world to gain friends and contacts. So far I am planning to go to the Wutang mountain in Hubei province, China.
Go to Dan's Main Page
---